Start off your week with some warming Lentils Stewed in Tomatoes and Wine
Here's a great tip for easy hummus and veggie snack time!
Enjoy this delicious & traditional Wild Greens (Horta) with Fried Eggs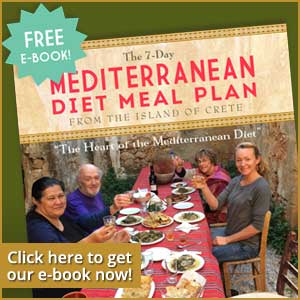 Sign Up For Our Newsletter
Making Connections
Mediterranean Living supports the idea of a healthy community! Share, connect, network and socialize with people online and in person.
Buy Olive Oil From Crete
Delicious and buttery, this is the oil that can be used for all your cooking needs including sauces, dressings, soups, bread dipping and even baking! Makes everything taste better!